My first ever exhibition was at my hometown city back in December 2018.
https://pindaricart.com/my-exhibition/my-first-exhibition/

The response was very encouraging. Most of the people was close friends and acquaints and they were really surprised to see my works. Other people who visited the exhibition were total stranger to me, but nonetheless they were equally pleased by my art.
Since then I have kept painting with more convincement, feeling I could do more.
And in fact I have done more!
My self-esteem has grown exponentially and I have been able to express my ideas without reservations of any kind. I could paint of anything I wanted to, even the most hot topics that typically scandal the hypocritic and animate conversations of bigoted and false characters who populated this world and exist with the sole purpose of smite the others in order to bring themselves on higher ground.
I won't be held back!
I'll continue on my own track, driven only by my shining star – my inspiration.
And I won't subdue to those who say I'll never succeed, that my works aren't good enough – or even worst – that no one would be hanging them in their homes!
Selling art is not the same as producing art. I believe in my work and I won't bow to the rules of greedy gallery owners and sordid laws of the market!
I'm going to do what I'm supposed to, what I want to do.
I am given this voice to say my truth, my own truth and that's what I'll do!

After that first experience I had another chance: the exhibition in Switzerland in 2019 (from 7 June till 26 July) Mensch, Natur und Objeckt.
https://pindaricart.com/my-exhibition/austellung-in-switzerland/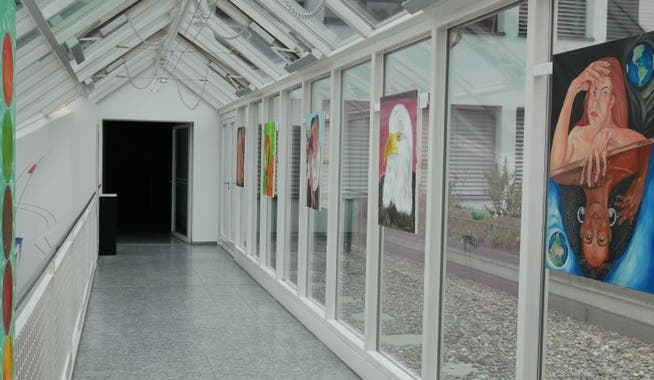 And after that I exhibit in Pescara, Biennale Internazionale di Pescara 18 – 24 October 2020.




And next it was in Venice, Collettive exhibition La democrazia nell'arte – Venice Art Gallery – Venezia, 30 Ottobre – 14 Novembre 2020
My thanks go to curator Prof. Giorgio Grasso and to amazing gallery director Dott.ssa Maria Palladino.



Here you'll find my work at minute 2.48
https://www.facebook.com/giorgiogregorio.grasso.796/videos/374210267121636
Something beautiful 19 – 26 febbraio presso la Galleria La pigna – Palazzo Maffei Marescotti – Roma.
I'd like to thank Dott.ssa Monica Ferrarini for believing in me and my work.




Con gli occhi di Ludmilla, 1-31 marzo 2021 – Cultural Centre Meridian – Moscow
A great thank to Loreta Larkina who gave me the chance to show my works abroad.
This work has been selected to participate to a great event: the New Illustrated Divine Comedy by Dante Alighieri for the celebrations of the of his death 700 years later.
The event is promoted by Prof. Grasso in association with the Istituto Nazionale di Cultura who will also publish the volume in which 333 artists will display his own work and I am one of them.
The painting is depicting the arrival of Dante e Virgilio in the Suicides forest where the souls of the damned gradually transform into trees and which will be eternally tormented by the Harpies, mythological monsters half women and half birds, who break branches.
The scene is taken from the Inferno, Canto XIII, verse 1 – 15


Non era ancor di là Nesso arrivato,
quando noi ci mettemmo per un bosco
che da neun sentiero era segnato. 3
Non fronda verde, ma di color fosco;
non rami schietti, ma nodosi e 'nvolti;
non pomi v'eran, ma stecchi con tòsco: 6
non han sì aspri sterpi né sì folti
quelle fiere selvagge che 'n odio hanno
tra Cecina e Corneto i luoghi cólti. 9
Quivi le brutte Arpie lor nidi fanno,
che cacciar de le Strofade i Troiani
con tristo annunzio di futuro danno. 12
Ali hanno late, e colli e visi umani,
piè con artigli, e pennuto 'l gran ventre;
fanno lamenti in su li alberi strani. 15



TRANSLATION

Nessus had not yet arrived,
when we set out for a wood
that no path was marked.
Not a green leaf, but a dusky color;
not straight branches, but gnarled and twisted;
there were no fruits, but sticks with poison:
they have neither so harsh thorns nor so thick
those wild beasts who hate,
between Cecina and Corneto, populated places.
Here the ugly Harpies make their nests,
who drove the Trojans out of the Strofade islands
with sad announcement of future harm.
Wings have on both sides, and necks and human faces,
foot with claws, and feathered the great belly;
they wail up on strange trees.
Following the publication of the Comedy exhibitions will take place in Florence, Venice and Ravenna.

On 18th April an article was issued on the online magazine Ruvolive.it that reported my participation to the event.

https://www.ruvolive.it/news/cultura/1028142/linferno-della-pittrice-anna-tedone-per-una-nuova-edizione-della-divina-commedia?fbclid=IwAR1MhTqPYijNnhZgx9Xyq-ayi4g1Ef53eHTuZ52oEX2Vb6n_DoCYXcq6y6Y


X Edizione del Premio Città di Mntecosaro dal.'11 al 31 luglio 2021
L'opera IL PAVONE è stata insignita del Premio di Rappresentanza del Comune di Montecosaro, con relativo certificato e coppa!